Fábrica China de Memorias USB Promocionales y USB Publicitarios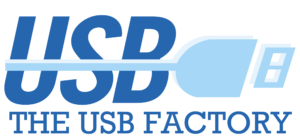 Nuestra fábrica en China les ofrece una amplia variedad de Memorias USB personalizadas con su logotipo. Nuestros modelos vienen en varias formas y tamaños que seguramente satisfarán cualquier gusto. Ya sea que esté buscando una Memoria USB Publicitaria simple y rentable con una capacidad de almacenamiento más pequeña o una solución más lujosa con mucho espacio de almacenamiento para impresionar a una clientela valiosa, The USB Factory satisfará todas sus necesidades. Utilizando nuestros métodos de impresión / grabado de alta calidad, nos aseguraremos de que su marca reciba la atención al detalle que se merece.
Selecciona el USB Publicitario De Las Siguientes Categorías:
Fábrica de Pendrives Publicitarios de China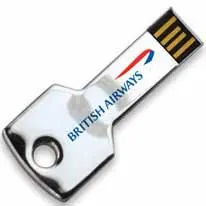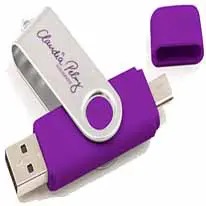 Memorias USB Promocionales Destacadas
Tenemos una amplia gama de Memorias USB Publicitarias con impresión de logotipo para enviar a todo el mundo

Todas Las Novedades en USB Personalizados y Electrónica
Disfrute de nuestros nuevos modelos de Memorias USB Personalizadas

Cajas de Presentación Disponibles Para Memorias USB Personalizadas
Un Aliciente Para Tu Memoria USB Publicitaria
PREGUNTAS FRECUENTES SOBRE FABRICA CHINA DE PENDRIVES 
¿Qué son las Memorias USB Promocional y como las uso?
Una Memoria uSB Personalizada utiliza una memoria flash para funcionar como un disco duro portátil, lo que le permite almacenar y transportar cualquier tipo de archivo de computadora en un dispositivo muy pequeño. Pueden contener cantidades increíblemente grandes de datos y son lo suficientemente pequeñas (aproximadamente del tamaño de un paquete de chicle) para deslizarse fácilmente en su bolsillo, en su llavero o alrededor de su cuello en un cordón.
Usar una Memoria USB Personalizada para almacenar archivos es tan fácil como usar un disquete antiguo e incluso más simple que grabar un CD o DVD. Simplemente conecte su unidad flash en un puerto USB de su computadora y arrastre los archivos que desea llevar a la carpeta que aparece en «Mi PC» o en su escritorio. Sus archivos se copian rápidamente a su unidad flash. Para transferir los elementos de su unidad flash USB a otra computadora, simplemente conecte su unidad flash en la nueva computadora, abra la carpeta que aparece en su pantalla y arrastre los archivos deseados a una carpeta en la computadora de destino.
¿Qué colores disponen para los USB Personalizados?
Enumeramos todos los colores estándar para cada producto en nuestro sitio web. Sin embargo, podemos crear colores personalizados de acuerdo con sus especificaciones. Hay una cantidad mínima de pedido para crear colores personalizados que varía de un producto a otro. Visite nuestra página de Pautas de ilustraciones o hable con un representante de ventas de The USB Factory para obtener más información.
Aproveche nuestros precios bajos y entrega rápida para abastecer sus estantes con cualquiera de nuestros productos USB personalizables. Incluso podemos ayudarlo con muchos tipos de empaques personalizados para su compra, incluido el trabajo de diseño gráfico para tarjetas de inserción tipo clamshell y / o diseño de cajas.
Como lo demuestra nuestra amplia y diversa clientela, las unidades Flash son realmente para todos. Pequeñas empresas, grandes corporaciones, instituciones educativas, hospitales, agencias gubernamentales, establecimientos benéficos: todas estas organizaciones se han beneficiado de las capacidades que hacen posible nuestras unidades flash.
Necesito mis productos muy pronto. ¿Ofrecen servicio urgente?
Sí, ofrecemos servicio urgente al día siguiente en modelos seleccionados. Nuestra capacidad para cumplir con los pedidos urgentes depende de una serie de variables que incluyen la disponibilidad del producto, la complejidad del diseño del logotipo, los accesorios incluidos y muchas otras opciones de personalización que pueden evitar que podamos entregar un pedido en particular de manera extremadamente rápida.
Consulte a alguno de nuestros comerciales de ventas para obtener información más detallada y lea nuestra página sobre Servicio urgente.
¿Cuánto cuestan las Memorias USB Promocionales?
Los precios se basan en la capacidad de las unidades flash que solicite, la cantidad de unidades flash que solicite y el método y la cantidad de colores que utilizará la impresión de su logotipo. Los servicios como diseño gráfico, precarga / ejecución automática y empaque personalizado incurrirán en costos adicionales. Por favor contáctenos o complete nuestro formulario de contacto hoy
Pendrives 3.0 de Alta Velocidad
Los Chips Más Rápidos del Mercado
[gravityform id="28" title="true" description="true"]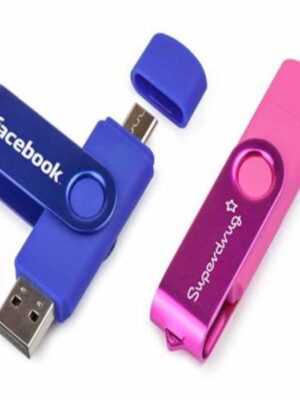 MEMORIA USB PUBLICITARIA OTG 3.0
[gravityform id="27" title="true" description="true"]