USB Flash Drive Factory and Manufacturers In China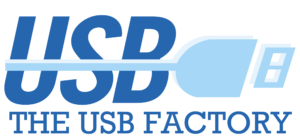 We offer a wide variety of USB Sticks that are waiting to be branded with your logo. Our models come in various shapes and sizes that are certain to meet any given taste out there. Whether you are looking for a simple and cost-effective Flash Drive with a smaller storage capacity or a more luxurious solution with loads of storage space in order to impress valuable clientele, The USB Factory will meet your every need. Using our high quality printing- / engraving methods, we'll make sure your brand gets the attention to detail it deserves.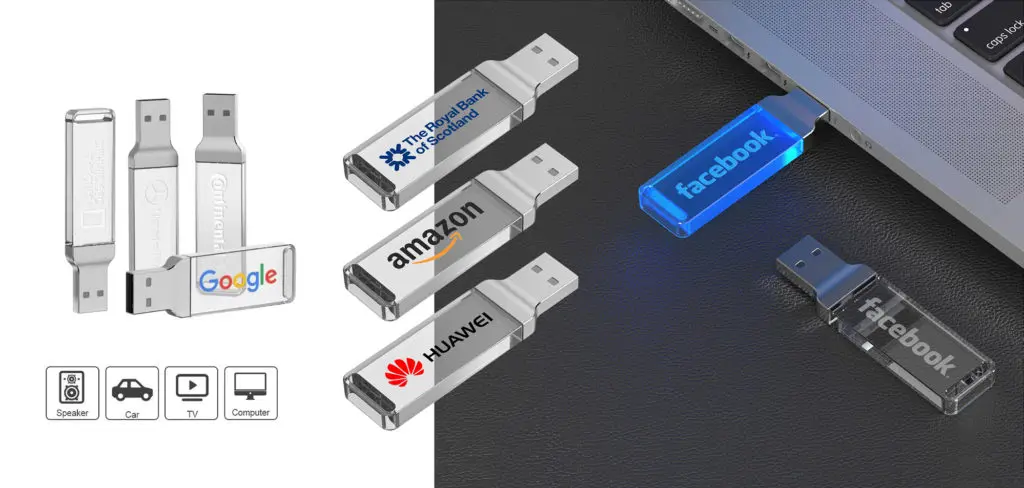 Choose our Flash Drives from the following categories:
Led Logo USB Flash Drives
THE BEST USB FLASH DRIVE FACTORY IN CHINA
Cheap USB Memory Stick Flash Drives
The Cheapest USB Flash Drives of Our Factory
CAPSULE USB FLASH DRIVE CHINA FACTORY
[gravityform id="190" title="true" description="true"]
USB DUAL TYPE C FLASH DRIVES CHINA FACTORY
USB-C 3.1 Fast Version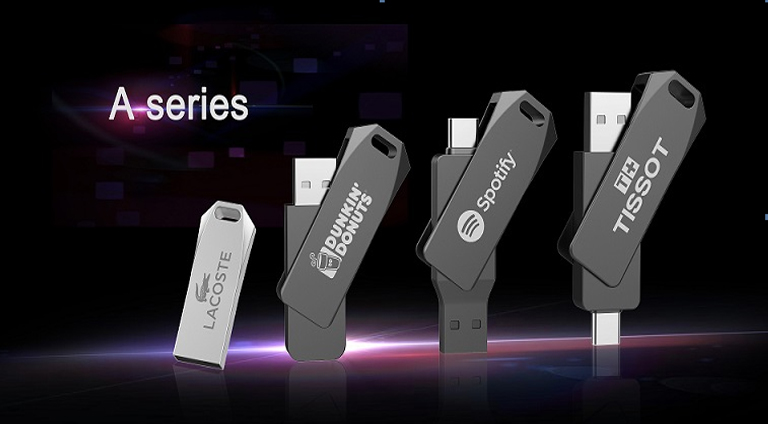 Featured Models of Custom Flash Drives China Factory Producers
We have a big range of USB Memory Sticks With Logo Service to Ship Worlwide

Advertising USB Flash Drives, Original Personalized Pendrives and Promotional USB Cards for Merchandising China Factory
Discover our selection of original corporate USB flash drives and personalized pen drives, the perfect merchandising promotional gift to deliver for your clients and employees in advertising campaigns or events. Thanks to the personalized pen drives with our catalog logo, you will be able to increase the visibility of your brand in front of your potential audience for an economical price without giving up a quality technological product. We have promotional USB memories in various models: USB cards on which you can stamp your logo or image in full color, original USB with original shapes, the most popular being the USB key, mini USB memories, rotating USB and custom USB with the shape that wish. We personalize these cheap USB sticks using different stamping techniques such as engraving, screen printing or laser with which we achieve an elegant and quality finish; If you need more information about how we do it, get in touch with us! Do not be left without your personalized pendrive, the star product for the advertising and merchandising of your company, group or event.
New Arrivals of USB Memory Flash Drives
Enjoy Our New Models Of Flash Drives

USB Flash Drive Packaging Factory
FREQUENTLY ASKED QUESTIONS ABOUT CHINA FACTORY USB FLASH DRIVES PRODUCERS AND MANUFACTURERS
Do you have promotional custom USB Flash Drives for merchandising?
In our catalog there are USB for companies that are in different price ranges that are mainly defined by the materials with which the case is made and also the storage memory that is purchased. In addition, the price per unit varies according to the quantity purchased, obtaining discounts the larger the order. In the product card itself you can see it on the right side.
We have cheap custom pendrives, the most popular being the Twister model, a classic twister-type rotating model, which is very versatile and is available in various colors, both body and clip. In addition, they are in key, card and even bracelet format, whose designs are modern, attractive and flee from classic aesthetics, so they can be a very original promotional gift.
What capacities are available on these corporate USBs?
At The USB Factory in China we offer USB with logo available in 1GB, 2GB, 4GB, 8GB, 16GB, 32GB, 64GB and 128GB, mostly. However, this depends on each of the articles since, for example, for 3.0 memories only the ones with the highest capacity are available. Also, although they are not on the web, we have some with a 256GB capacity, so you should contact our customer service if you want this specific one.
We encourage you to explore the entire section: within each tab you will find the specific capabilities for each product as well as the marking techniques and areas to be able to place the desired company logo. It is important for us that you can find those promotional USB flash drives that best suit what you are looking for, whether they are custom wooden USB drives, plastic, metal, with light …
What is the minimum order for custom logo USB sticks?
The order varies by model, although the minimum for standard advertising USB sticks is usually 25 units. If you click inside each item, on the quantity tab, you will be able to check it. However, this requirement could vary depending on the one chosen, which is why it is important to look at the data before making the confirmation. As it is a custom production, it is necessary to establish this rule since, otherwise, the cost would be very high for very few units.
We take this opportunity to point out that the shipment of the USB with logo is free and that, once the virtual sample has been accepted and the manufacture of the same has been carried out, a tracking code will be sent to be able to follow the status of the order at all times. In this way, you will see the course of delivery of the same and, if you see a problem or have any questions, we can solve it by phone or email.
Do you sell advertising USB without printing?
Despite the fact that most of the USB memory sticks with company logo that we sell are printed, it should be mentioned that we also have stock in Europe with the option available relative to without marking if desired. Generally, we do not recommend this alternative if you plan to do some merchandising action at events or launch a promotion for clients in which these accessories are given away because the branding part is lost.
The memories (be they made of wood, metal, with light, personalized USB cards …) are in accordance with the corporate identity, which is why we recommend including the logo and, if possible, choosing the color that aligns with the image of brand. Thus, customers can always associate that they were given this technological accessory, leading them to remember their experience with the company and generate visibility wherever they carry their devices.
USB Flash Drives 3.0
The Fastest USB Flash Drive Of The World
USB Brazalet Flash Drive Version 3.0
[gravityform id="36" title="true" description="true"]
USB Memory Sticks China Factory with your company logo
Surely you are wondering if corporate pen drives are good advertising items to promote your brand … To begin with, personalized usb drives are promotional gifts that your clients will use both in their work environment and in their personal environment, so the visibility of your brand in these small Promotional gifts will not go unnoticed at any time. Another reason for its success and why we recommend giving personalized flash drives is its price.
On our website of USB Flash Drive China Producers you will find different proposals for personalized USB memories for all budgets and always maintaining the highest levels of quality. Do not miss the opportunity to give away a quality technological article at a more than affordable price.
We make all kinds of customizations in our advertising usb drives
All the USB memories flash drives that you will see on our website are 100% customizable with your company logo or the design that you like the most. We have been working with the best experts in printing and printing of advertising merchandising for more than 20 years, so rest assured, your personalized pen drives with your company logo will look better than you imagine. However, in order to help you choose your promotional USB sticks, we will tell you how we work at The USB Factory. The first step is to choose the model and type of personalized USB you want for your merchandising action.
We personalize these cheap USB sticks using different stamping techniques such as engraving, screen printing or laser with which we achieve an elegant and quality finish; If you need more information about how we do it, get in touch with us! Don't miss out on your personalized pendrive, the star product for advertising and merchandising for your company, group or event.
We have different types of original personalized pendrives to give away in your advertising Campaigns
Variety is another of the advantages offered by betting on personalized USB sticks as advertising merchandising. We have different types and models of personalized pen drives that differ by material, space, price, etc. Depending on the campaign you want to carry out, it is vitally important that you know what type of advertising USB memory to choose. Once the model is chosen, we would move on to the amount of USB. Like all merchandising companies, we work wholesale … what does this mean? … very easy; the more promotional USB you want to make, the cheaper the unit will be.
Among the different types of custom corporate pen drives, we highlight our original pen drives, custom usb cards, rotating usb, mini usb and cheap usb memory sticks. Customize your usb memory with the logo of your company and give a 180 degree turn to your marketing campaigns. If you continue to have questions of any kind, with the stamping, capacities and sizes, contact us. The first thing is the clients, that's what we are for. The promotional item is more than a "free" gift.
All The News About Flash Drives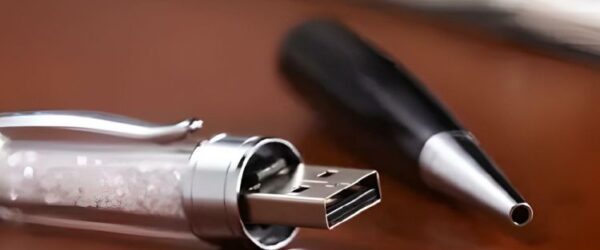 In today's digital age, the need for efficient data storage and the timeless art of writing often converge. But what if you could combine the convenience of a USB flash…