Our factory in China producers USB flash drive Credit cards factory with logo and they are a classic in the world of usb flash drives for companies and advertising as they are very thin pen drives with a huge marking area. In these USB it is not just about printing the logo, but that the entire memory represents the brand. The Credit usb card is highly recommended for events since you can print a photograph on the front and store the data (or images / photographs) inside.
Credit Cards USB Flash Drives Factory in China
The Best Manufacturers in China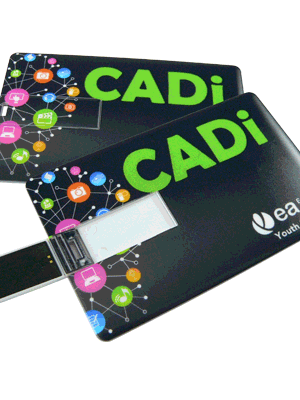 USB Card Flash Drive China Factory
[gravityform id="74" title="true" description="true"]
Promotional USB Cards FAQ
What are the advantages of USB cards Flash Drives?
USB card flash drives have several advantages that make them a highly appreciated advertising gift. To begin with, there is the fact of being able to have a storage device, as is the case with other USBs. This will allow the user to save and manage files and, in addition, data can be preloaded, so it will be useful to deliver catalogs or virtual samples. Then, there is the fact of the printing itself since, by having a very large marking area, it is possible to have the logo, contact information or other data.
Can I print an image on USB cards?
Yes. We not only have models that allow us to put the company logo in a few colors. In our catalog you will see some USB cards to personalize with an image or design, being able to do it in full color. In this way, not only can we work with the most complex logos that require a wide variety of tones, but we can also print a promotional image of a specific event, contact information or any other concept that you have in mind. The idea is to be able to count on the desired final result.
How will I know the final result before the purchase?
When you request a quote for the Credit Card USB, you can attach your company logo or image (depending on the model you choose). Then, our team will prepare a virtual sample of the product with the design that you have attached and will send it to you within 24 business hours. In this way, you will be able to see the final result before placing your order. If you need to make changes, we can advise you on the best options so that you have the desired finish for your promotional merchandising.
Do you have Eco USB Flash Drives models?
Yes. If the image of your brand is aligned with caring for the environment and you have thought of giving Credit USB cards as gifts, we have models identified with the eco trend. For example, there is the classic wooden card, which allows you to engrave the logo or put it in full color. We also have the Ecofriendly ones, in their standard and mini versions, which are partially made of straw. There is also the Nature, made of bamboo or the Eco Essence, which is made of wheat cane.
In how many days will my order arrive?
Normally, the delivery time is usually estimated between 3 and 5 business days. This corresponds to our standard service, which is free for the peninsula and the Balearic Islands. In addition, it must be taken into account that this must be counted from the moment it is confirmed that the graphic sample received is correct and can go on to production. In some cases it is possible to have a faster transport. In order to receive all the information, please contact us: a member of our team will explain the conditions.
Do you want to know more about our China Flash Drive Factory of Credit Cards USB?
The Best Factory of USB flash Drive in China
Although it may seem incredible, USBs as thin as a credit card can be made, if you are wondering about the advantages of this type of promotional USB, here they are. Being so thin and in the shape of a credit card, it can be stored in any purse or wallet, so it doesn't get lost (don't you lose credit cards?).
Also, the marking area offered by the personalized USB card is very wide and on both sides, and it can also be printed all over without the need to leave white margins on the sides.
And in addition, it can not only be printed in screen printing, but also in photographic transfer, which is ideal for corporate events or personal events such as USB for weddings, baptisms, birthdays. We can preload the photos you need and make this gift special for your clients or friends.
How our USB Flash Drives Cards are printed?
One of the options to print our personalized usb cards is digital marking, that's why we have the most advanced digital printers as you can see in this video. This allows us a lot of flexibility when it comes to printing usb cards. Just send us the photographs to print on the front and back and we will print them with the best quality to represent your company.
We are the only USB Credit Card USB Factory in China that offers up to 15 different models of card-type USB, so that neither the format, nor the size, nor the materials are an impediment when it comes to finding the flash drive that best suits your promotional action.